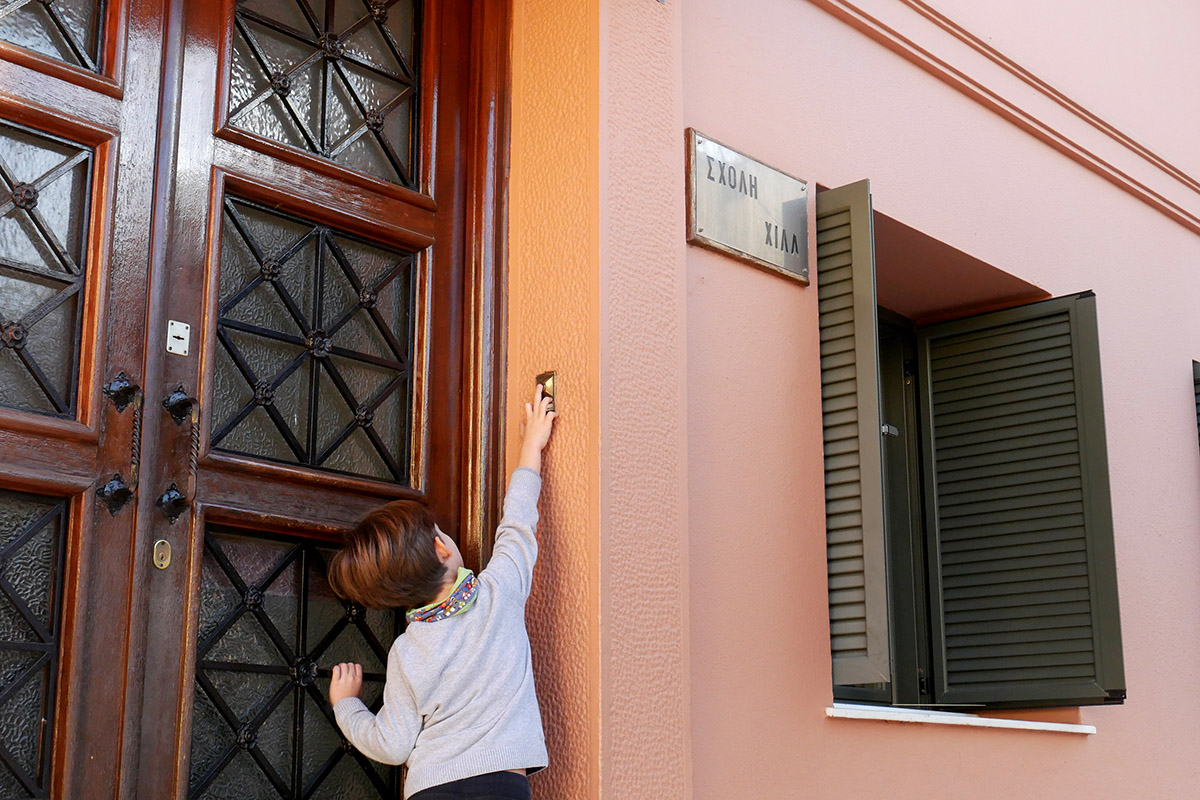 The enrolment of children attending the Hill School for the first time is based, on the one hand, on the random selection of a series of enrolment applications through a draw and, on the other, on the parents' timely arrival on registration day.
In this manner, the system combines the random selection of a draw with the candidates' active participation, which is defined by their presence on registration day.
The registration procedure for the children who will attend the Hill School for the first time comprises the following:
1. Submission of application to attend the school:  eggrafes@hill.gr 
2. Confirmation of intent to enrol
3. Ranking draw of applications
4. Registration according to the order resulting from the ranking draw in the presence of a parent/guardian or their representative on the specified day and time of registration.
5. Introductory meeting between the child and its parents/guardians and representatives of the psycho-pedagogical team.
6. School's confirmation of the child's enrolment.
7. Reception of the Hill Folder, signing of the school's rules and regulations and singing of the of the consent document.
The dates for enrolment and the School Acquaintance Day for the academic year 2021-22 
Saturday 19/2/2022 - Open Day
Monday 21/2/2022 - Draw of applications 
Tuesday 22/2/2022 - Enrolment day for Preschool and Primary School